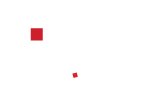 Aloha Homes will be managed by Park Residences A.G.
under the umbrella of the Aloha Group, who have 27 years' experience.

The monthly service charges will be easily affordable and the amount will be decided by the Residents' Committee. It will not cover specially requested services (health checks, diet programmes, ladies' hairdressing, massage, pilates, aerobics, and special courses, hot/cold snacks and drinks etc.).

At Aloha Homes, all services, from janitor services to care of the fruit trees in the garden, from heating to daily cleaning and from car-wash to repairs and maintenance will be provided to guarantee the residents a high living standard and quality of life.

The basic aim is to bring together 66 select families to share a green dream village to be created in the city. When you see our show apartments in their garden setting, you will realize that Aloha Homes is truly a dream village...